Skin and Hair Cellular Hydration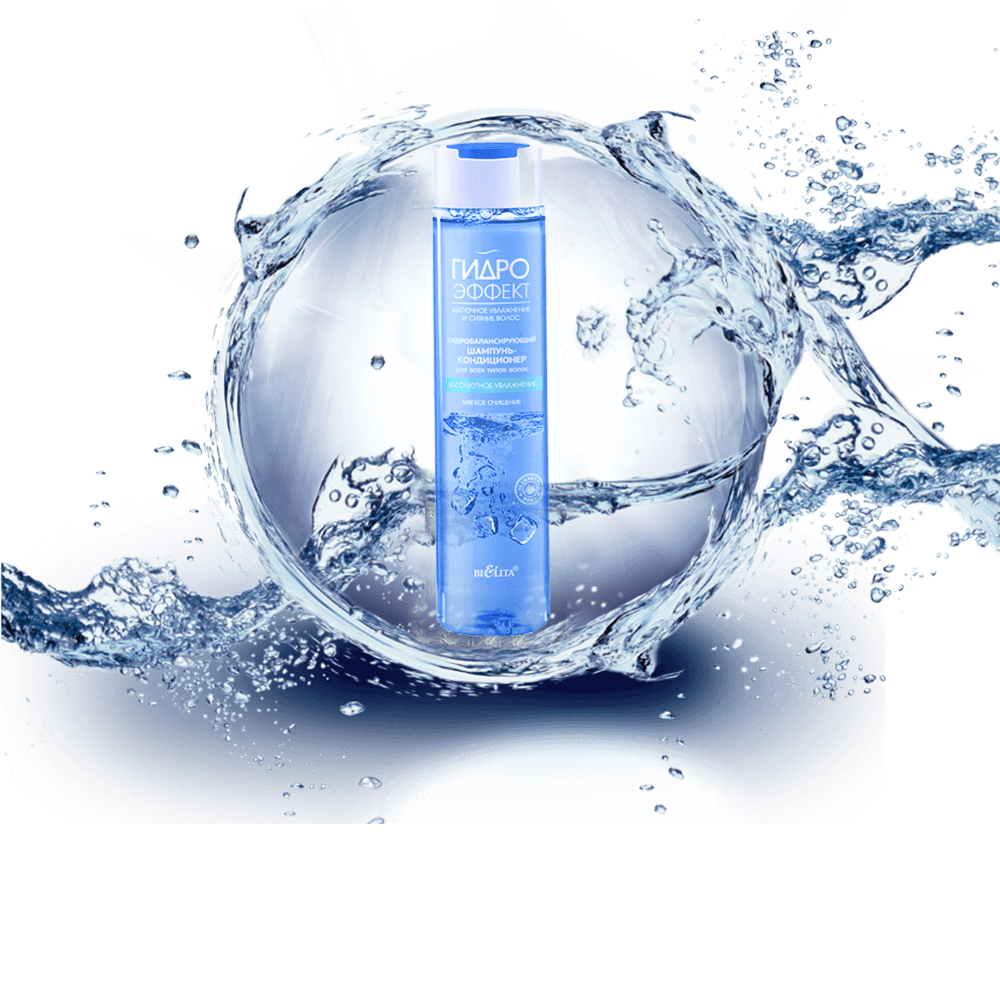 At any age, hair and skin are constantly needs of moisture replenishment.
Belita has developed the Hydroeffect line for cellular hydration and radiance of the skin and hair, developed on the basis of the Alps' unique glacial water.
Glacial water of the Swiss Alps is a powerful activator of beauty that slows down the aging process in cells.
Alpine glacier water is not treated, therefore:
saturates with life-giving moisture;

stimulates cells to restore;

promotes metabolic processes;

improves complexion;

tones, cools, refreshes the skin.
In addition to glacial water, the composition of cosmetics includes a complex of moisturizing components:
Aquaxyl-multifunctional moisturizing complex of plant origin instantly increases the synthesis of ceramide in the skin tissue and for a long time restores its water reserves.
The French company Seppic proved the effect:
strengthening the protective barrier of the skin by 14%;
reduce skin peeling by 25%;
mitigation of skin microrelief by 30%;
Litchiderm-effectively moisturizes and protects against dehydration, photoaging, neutralizes the effect of free radicals, reduces skin fatigue.
Betain is a natural product from sugar beet juice, which regulates the water balance of the skin and hair. Thanks to it, the skin becomes smooth, the complexion improves, and the hair becomes strong, supple, shiny.
Allantoin-softens, moisturizes the skin and hair, increases the water content in the intercellular matrix, has a regionalizing effect on skin cells.
D-pantenol-soothes and moisturizes the skin, thickens the hair, preventing brittleness and damage.
Shea butter, macadamia oil – nourish, moisturize, restore.
All Hydroeffect cosmetics are developed using the "smart moisturizing" technology, which regulates the level of skin hydration depending on its condition and environmental humidity.
At a high level of moisture, the skin's moisture balance is restored, at a low level of moisture, pores become narrower, which prevents the loss of moisture from the dermis.