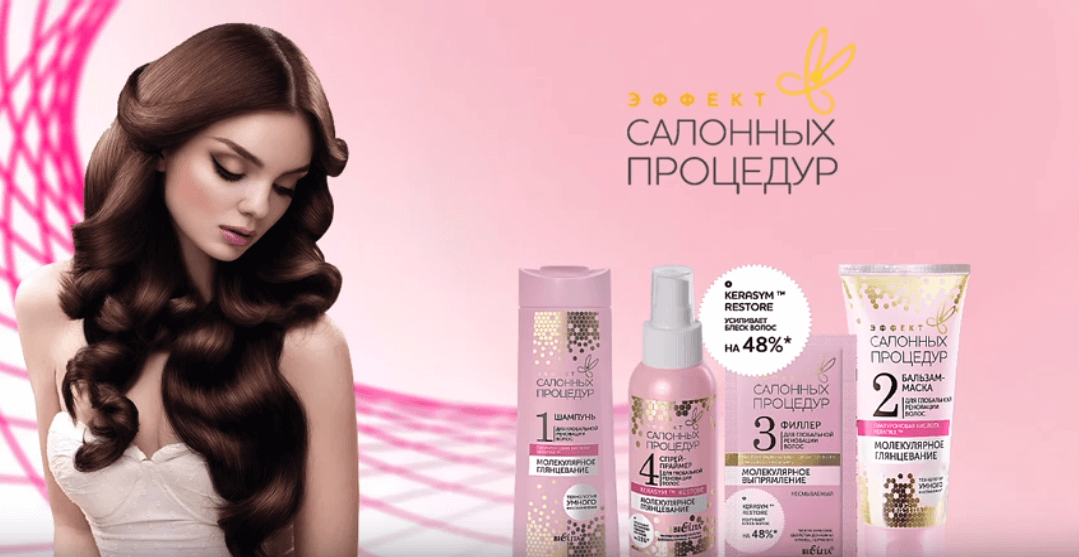 Salon Treatment Effect cosmetic line offers a home-based alternative to salon care.
Molecular glazing is a salon treatment aimed at total hair repair on a molecular level.
Active components penetrate in the hair shaft and repairing structural damage.
As a result, your hair is transformed and gets gloss smoothness.
Active ingredients:
Keratrix-matrix system which rebuild damaged and weak hair.
Hyaluronic acid moisturizes and tones your scalp,restores the hair structure,helping to make your hair strong and flexible.
KeraSyn Restore – a smart protein which instantly penetrate the hair shaft and corrects existing problems.It enhance shine by 48%, reduces split ends by 15%.
Cosmetic properties tested by Symrise(Germany).